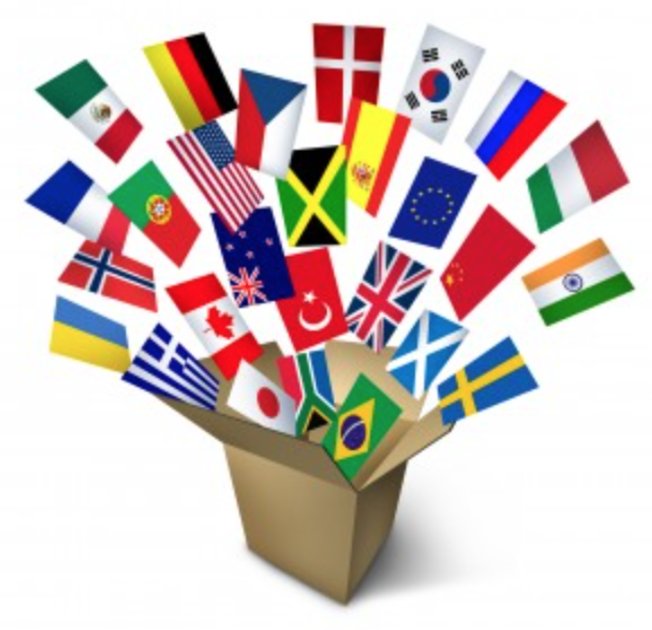 Contact:
Michele Daly 801-567-8129 michele.daly@jordandistrict.org 
Leticia Thomas 801-567-8135 leticia.thomas@jordandistrict.org
---
Posted March 30, 2020
Here are some parent resources:
_______________________________________________________
Posted: March 23, 2020
If you need more help in digital learning using Canvas:
 https://digitallearning.jordandistrict.org/
How to obtain Renewal Access codes to Math Envision (Grades 1-3)
Pearson will send your access code via email.  Additional training video can be found here.  https://mypearsontraining.com/products/mylab-mastering/tutorials 
We encourage you to visit, schools.utah.gov/coronavirus, the official COVID-19 website for USBE where you can find ideas and accurate information.
_______________________________________________________________________________
Posted: March 20, 2020
Thank you DLI teachers for working so hard in providing and making online learning a SUCCESS for all of your students!! Following are a few updates for today.
Online learning will continue as usual.
Audible has opened up stories for students. They have books in Spanish, which would be great for our DLI students. 

stories.audible.com

Great free resource that is easy to use.

The state DLI Chinese team will be providing additional resources for all Chinese teachers to use MMX for their students as they continue learning online. You should be receiving more information from Stacy Lyon with specific details of these resources soon!
Canvas tips

Teacher Resources
We wish you all a great day and take some time for yourselves this weekend to relax and stay safe.
_________________________________________________________________________
Posted March 18, 2020
_________________________________________________________________________
Posted March 17, 2020
Hello Elementary DLI Teachers!
YOU ARE AMAZING!! Thank you so much for all the hard work you're doing to offer classes online during the two-week school closure. 
Leticia and I would like to be here as a support for you as you are putting together resources and online materials for your students and parents. The best way to contact us will be through email, but we will be checking our phones regularly for any messages as well.

We know this is a unique and challenging time. Thank you for all your hard work. Please let both Leticia or I know how we may help or support you in any way.
_________________________________________________________________________
Posted March 16, 2020
Updates or Online Tips
We are in communication with our Utah State Language Directors & Teams which are working hard to put together home-learning resources for all of you as you are preparing for your DLI student's home-learning.  We will be sharing any new resources with you as soon as they become available.
Just as a reminder, we will not be taking student attendance or requiring students to be online at any specific time. We would like to encourage you all to try to record and send a video message to your students. I believe it would relieve a lot of anxiety and fear if students can see and hear your voice with a short message. For your information, below is how to record a message on Canvas.
Canvas Conferences/Video Recording 
You can create a video conference in a course in which the camera and microphone record in live. Canvas Conferences may be used to hold virtual office hours and provide live video instruction. Conferences can be created with as many users as are participants in your course, the recommended guideline is a limit of 100 users. You can create multiple conferences, which are listed in chronological order by the date they were created. The most recently created conference will appear at the top of the list.
Helpful video:
Video: How to use Canvas Conferences
---
What is Dual Language Immersion?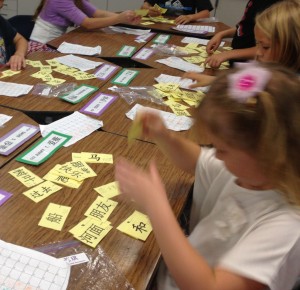 Language immersion is an educational approach in which students are taught the curriculum content through the medium of a second language. In this way, immersion students not only learn the content, but also gain knowledge of the language in which it is taught.
In total immersion programs, children learn their entire core subjects (reading, writing, mathematics, social studies, and science) in the second language.
Partial immersion or 50/50 programs are based on the same principle, but half the day's instruction is in the target language and the other half is in English.
Jordan School District immersion programs are all 50/50 programs.
Jordan School District immersion programs either use the ONE-WAY model or the TWO-WAY model.

One-way immersion programs are created for language majority students wishing to learn another language.
Two-way immersion programs match native English speakers with native speakers of another language and are integrated for academic content instruction through both languages.
The main difference between an immersion setting and a foreign language class is the approach to second language learning. In an immersion program, language is a method for teaching the content rather than the subject of instruction.
Participation in the Utah Dual Language Immersion program is considered to be a comprehensive educational experience.  Beginning in the first grade, paired English and target language teachers collaborate to support student mastery of both the core content standards and target language skills in a full day program.  It is our expectation that students who participate in the Utah Dual Language Immersion program participate fully in the school academic day and its prescribed instructional design.
---
How are students chosen for a Dual Language Immersion program?
In order for a child to be accepted into a dual language immersion program, parents must first complete and submit an application and commitment form for the desired program by the due date.
Applications and commitment forms can be picked up at local schools or printed off online, then delivered to respective local schools.
Once an application and commitment form has been received, students are randomly selected for a dual immersion program based upon the following criteria:

Priority is given to students who live within the school boundaries.
If there is room in the program for additional students after boundary students have been accepted, students living outside the school boundaries within the district will be accepted, but there will be no busing available for out-of-boundary students.
After meeting the above considerations, students living outside district boundaries will be accepted, but there will be no busing available for out-of-boundary students.
When should parents submit students' applications for a Dual Language Immersion program?
An application must be submitted by February 21, 2020, before the student enters 1st grade.
There is no waiting list for the initial application; however, if a student is not randomly selected, that student's name may be placed on a waiting list until the beginning of the school year.
Where can parents learn more about the Dual Language Immersion programs?
Individual meetings have been scheduled at all Dual Language Immersion schools where parents will receive detailed information and will have the opportunity to ask questions.
School websites may provide additional information for that school's program.
---
Jordan School District Dual Language Immersion Guidelines
The goal of the Dual Language Immersion program as defined by USBE is to create a K-12 language roadmap for Utah to address the needs for language skills in business, government, and education.  Jordan School District supports this goal and works to create an environment where students can participate in the benefits of learning a second language.
In addition to the USBE Dual Language Immersion assurances and criteria, the following guideline will be used to make decisions as needed.
In the event that a student decides to withdraw from the Dual Language Immersion program, they would not be eligible to return to the program at a later date.
---
Teacher Qualifications
Utah Teaching License:
English Teachers are required to have an Elementary Utah Teaching License.
Target Language Teachers (Chinese, French, Spanish, and Portuguese) are required to have an Elementary or Secondary Utah Teaching License, or be accepted into the Alternative Route to Licensure (ARL) program.
Guest Target Language Teachers are required to have a Utah International Guest Teaching License
Endorsements:
English Teachers are strongly recommended to have an English as a Second Language (ESL) endorsement in two-way Dual Language Immersion programs.
Target Language Teachers are required to have both World Language Endorsement in the immersion language and a Dual Language Immersion Endorsement.
Praxis Information: